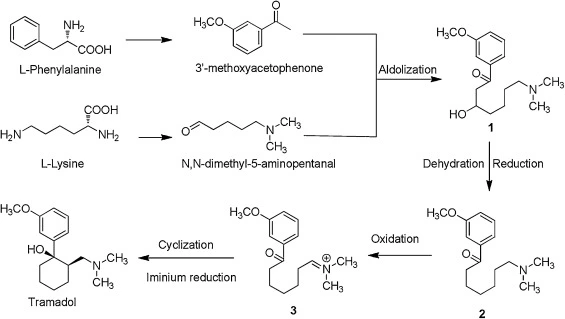 Tramadol, a synthetic opioid analgesic, has become an increasingly prominent pain management tool over the past several decades. Examining the history and evolution of Tramadol provides key lessons for its appropriate use within today's multidimensional pain care strategies.


Development of Tramadol
Tramadol was first synthesized in Germany in 1962 but was not marketed internationally until the 1990s. Compared to traditional opioids, researchers found Tramadol had a significantly lower abuse potential. While operating as a weak μ-opioid receptor agonist, Tramadol also inhibits reuptake of norepinephrine and serotonin in the central nervous system. This dual mechanism of action provides pain relief while moderating side effects.
Tramadol offered a novel pain relief option amid growing concerns over opioid misuse and abuse in the 1990s and early 2000s. Branded formulations like Ultram were launched to provide the analgesic benefits of an opioid while posing less risk of addiction and dependence. However, as Tramadol prescriptions dramatically increased over the next decades, some unintended consequences emerged.
Consequences of Widespread Use
As a heavily prescribed opioid alternative, Tramadol helped many patients safely manage pain. However, its extensive availability also led to misuse, overdoses, and even deaths in some cases. Lacking the tight regulations of controlled substances, Tramadol was easier to obtain in excess amounts. Its risks and side effects became more apparent over time.
These consequences made clear that Tramadol still warranted caution. In 2014, the US Drug Enforcement Administration rescheduled Tramadol to a Schedule IV controlled substance, subject to stricter oversight. This aimed to reduce recreational use while maintaining access for pain patients. It underscored that Tramadol retained opioid-like properties.
Modern Pain Care Philosophy
Today, multimodal analgesia is the gold standard for pain management. This employs multiple medications and therapies with different mechanisms, allowing lower doses of any single approach. Lessons from Tramadol's extensive history make clear it should be just one component of a diverse pain care plan when appropriate.
Potential Role of Tramadol
Under this modern philosophy, when may Tramadol be utilized?
For acute postoperative pain, Tramadol may provide short-term relief alongside NSAIDs, nerve blocks, physical therapy and other interventions to facilitate recovery.
For chronic pain, low-dose extended release Tramadol could be carefully incorporated into a regimen including anticonvulsants, antidepressants, counseling, massage and lifestyle modification.
For cancer pain, Tramadol may complement disease modifying oncology treatments, radiation, and medical marijuana in a comprehensive plan to enhance quality of life.
In each application, Tramadol should be:
Prescribed at the lowest effective dose and for the shortest effective duration
Monitored closely by the prescribing doctor
Accompanied by non-pharmacological pain therapies
Frequently reevaluated for ongoing appropriateness as part of multimodal care
The Future of Tramadol
Tramadol retains an important role in pain management moving forward. But its use must be judicious, cautious and part of a diverse treatment approach. Ongoing research also seeks newer alternatives with Tramadol's effectiveness but lower risks. The lessons of Tramadol will guide more strategic pain medication use, ultimately leading to opioids' last resort status once again.